Health
From Hospitals to Small Practices: A Guide to Medical Administrative Assistant Duties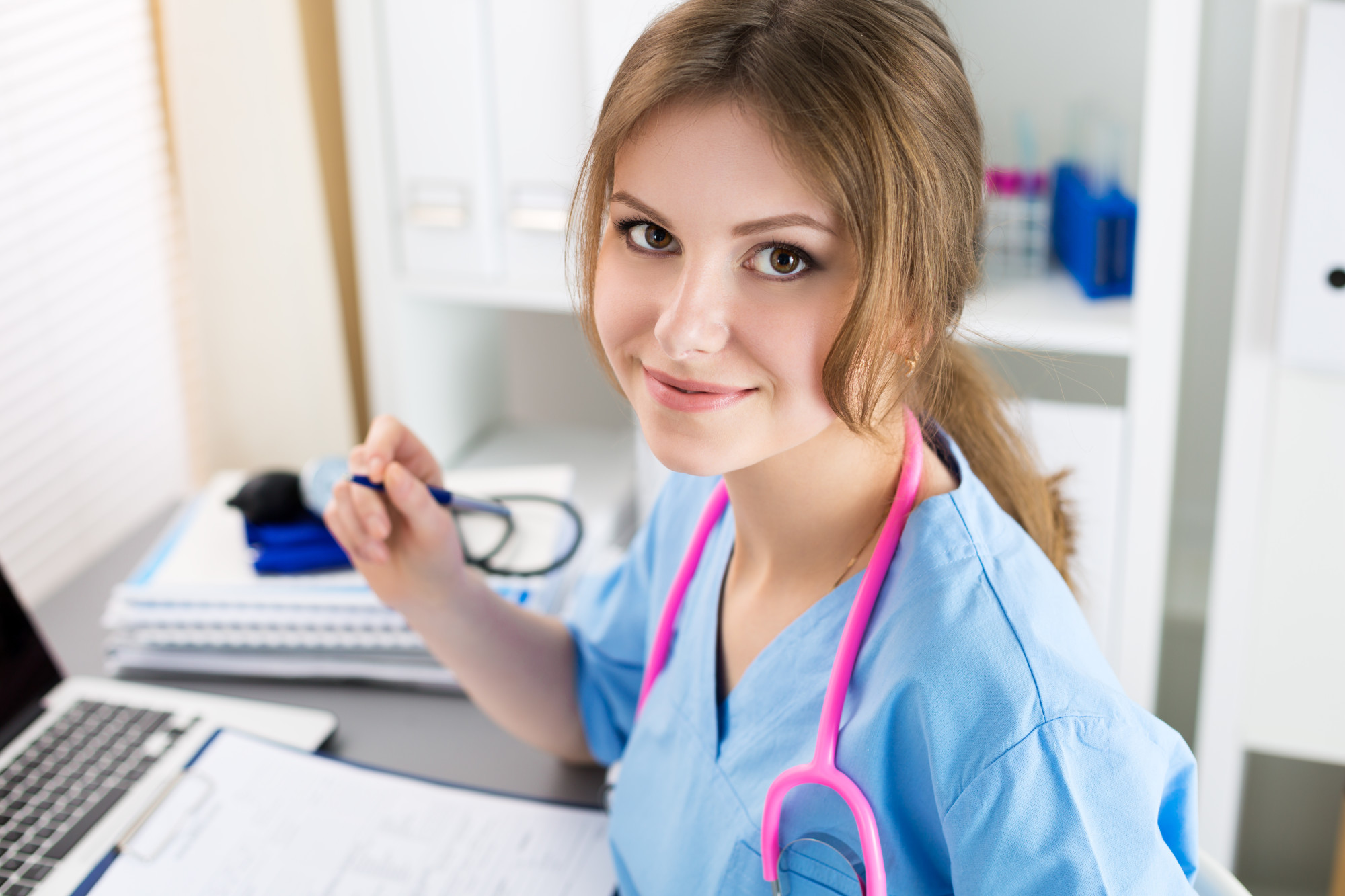 Every time you visit a medical facility, a friendly medical administrative assistant likely greets you and signs you in. Although these individuals are in charge of interacting with patients in the waiting room, they have many other responsibilities that keep the office working smoothly. Have you ever stopped to think about all that is involved in their job?
Perhaps you're thinking about becoming an administrative assistant but aren't sure if you would be a good fit. In this article, we will examine medical administrative assistant duties, whether in hospitals or small practices. Additionally, we will look at some qualities and skills needed to make an excellent medical administrative assistant.
What Is a Medical Administrative Assistant?
Just like an executive receptionist or an administrative assistant in other offices or businesses, a medical facility needs to have someone who works behind the scenes. This person is known as a medical administrative assistant. They fulfill many of the same duties as administrators in regular offices but have the added responsibilities of working in the medical field.
Needed Skills
There are some essential skills and qualities that one must possess to be a successful assistant. These include a working knowledge of interpersonal professional communication, medical terminology, anatomy, accounting procedures, insurance billing, and medical ethics and laws.
Medical Administrative Assistant Duties
No matter where a medical administrative assistant works, there will be similarities in their duties. However, these can vary due to the size of the practice and setting in which they are working. Below we will see the responsibilities of administrative assistants in various environments.
Private Practices
In private practices or small medical offices, one or two people can handle all the necessary administrative tasks. They will spend most of their time scheduling appointments, making patient callbacks, filing medical records, and handling insurance claims. Since a small office depends on just one or two medical administrators, they need to multitask.
If you are the only administrative assistant at the practice, you will likely be the office's backbone. Those you work with will rely on you to perform many tasks, and you'll have to know the ins and outs of what occurs in the office. While this may seem stressful, it can be gratifying over the years as you get familiar with the regular patients and the office routines.
Clinics
In a medium-sized office where several medical professionals are working, the duties of administrative assistants change drastically. Usually, clinics focus on a few specialties, like pediatrics or primary care. It takes several office assistants to keep the office running efficiently, and usually, they fulfill specific duties.
Admissions Clerk: This job includes registering and admitting patients, gathering the needed information to complete forms, and handling patients' payments.
Medical File Clerk: A file clerk locates records, inputs patient data in the computer, delivers documents, and sends copies of files when needed.
Medical Transcriptionist: Their tasks include listening to recorded dictations from doctors and healthcare works and inputting them into documents.
Medical Customer Service Representative: As customer service, they take phone calls, resolve insurance claims, and answer medical care questions.
Hospitals
In a large facility like a hospital, offices need more staff. The roles become highly specialized and require each individual to focus on specific tasks, such as:
Enrollment Specialist: They must verify the patients' eligibility for care by calling insurance companies, collecting their medical records, and managing forms.
Insurance Claim Coordinator: This role includes making sure that billing requirements are met, updating accounts, and resolving insurance issues.
Medical Receptionist: As a medical receptionist, you direct calls to appropriate staff, greet and check-in patients, and fill out electronic health records.
Medical Office Administrator: You may schedule appointments, keep records, process invoices, and bill clients.
Medical Data Entry Specialist: This job's focus is entering data into the electronic records, sometimes collecting information or making logs.
Senior Medical Customer Service Representative: This individual will ensure that the other administrative staff members are doing their jobs properly and doing everything possible to keep patients happy.
Surgery/Procedure Scheduler: Their tasks include scheduling the patients for upcoming procedures and informing them of what they will need to do in the days leading up to the operation.
Credentialing Specialist: They ensure each staff member has current licenses and credentials and informs them when they will need to take steps to maintain it.
 Another significant difference is that hospitals have frequent emergencies, and the administrative assistants need to get these individuals immediate assistance. They must gather information from these patients while remaining calm, even if the patient is severely injured.
If you choose to work at a hospital, the schedule will likely be different from other medical facilities. You may need to work holidays, nights, weekends, or shifts that last 12 hours.
Requirements to be a Medical Administrative Assistant
If you are fascinated by the duties and responsibilities that medical administrative assistants perform, you most likely wonder what training or schooling is needed. Unlike many medical professions, administrative assistants don't need to study for years on end.
Many administrative assistants have earned their associate's degrees in the field, which takes about two years. At schools such as UMA, you'll find a variety of degrees, all offered online. Here is a taste of the most popular degrees studied by administrative assistants:
Health Sciences- Medical Administrative Assistant
Medical Billing and Coding
Health Sciences- Medical Office and Billing Specialist
Healthcare Management
Health and Human Services
Healthcare Accounting
No matter what you specialize in, you will need to develop excellent computer and interpersonal skills. You will likely need to be proficient in programs such as Microsoft Office as well.
Upon completing your studies, you will logically want to obtain a nationally recognized certification. Many individuals decide to take the test to become a Certified Medical Administrative Assistant (CMAA). You can do this through the National Healthcare Association.
Sky's the Limit
After reviewing all of these medical administrative assistant duties, you likely have a clear idea of whether it would be the right job for you. However, you may still feel unsure about what career to study.
If that is your case, why not take a look at other educational articles on our website. You'll find more information related to other professions that may pique your interest!