News
Golf Club Carpet: Perfect for Any Room in Your Resort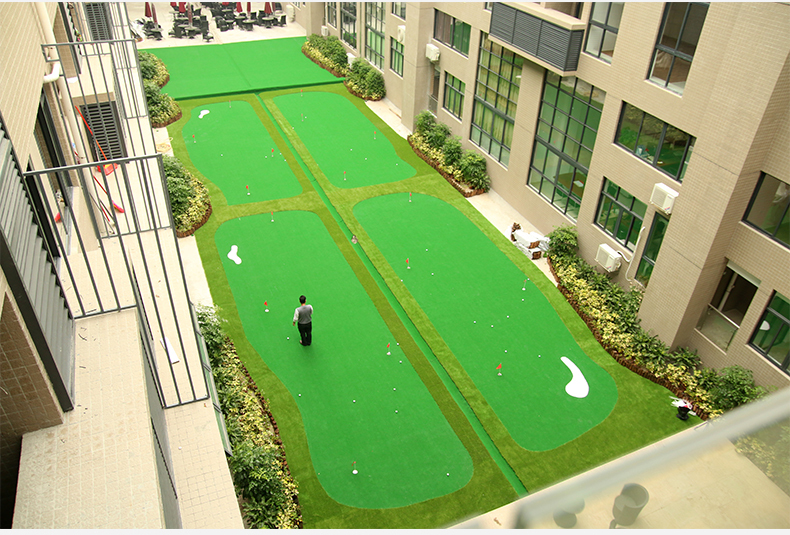 A prestigious golf course is a place that evokes pride in its members. A place to show off about if you're privileged enough to be a member. And a place at which to treat one's friends to a round…if they're lucky! As such, every element of the course and its accompanying club house or resort must be pristine; designed to wow.
Golf club carpets are designed to do just that. And they're versatile enough to work in just about any area of the interior too.
The Reception
They say first impressions count and nowhere is that more important that on entry to a high-end golf club. Soft, plush carpet that you could take your shoes off and walk across bare foot in comfort, these are the kind of standards of luxury that will be appreciated by new and old members alike.
Choose grandiose prints or bold statement colours for the biggest impression, or why not go bespokecreating a carpet with theclub's emblem printed on it? In the reception it's all about grabbing attention for all the right reasons the moment someone walks through the doors.
The club's office floors
Who said that offices have to be plain and boring? Spruce up your Golf club office floor with a hard-wearing carpet that helps to reduce the noise of footsteps and voices and keeps employees comfortable.
You could opt for a plain blue-grey golf club carpet or choose bright colours or patterns for a more modern feel. Or if you're feeling particularly brave why not choose plaited or checked designs that is in keeping with your golf club's history and traditions and matches with the blinds and curtains?
The spa floors and the gentleman's club
The spa is that place your guests go to get pampered, relax, and have a rejuvenation session, while the gentleman's club is somewhere they can talk business in privacy. Either way, comfort is of the utmost importance.
Obviously carpet in wet areas is to be avoided, but provide a luxurious carpet underfoot throughout the lobby, massage rooms, bar and relaxation rooms and your visitors will be delighted at the levels of thoughtfulness you've gone to.
Changing rooms
The changing rooms are also another place a high-quality carpet couldadd a touch of luxe.
Choose colours that complement the club's branding and interior décor and create a locker room that is a joy to change in after your guests have played a round. Carpets in shower rooms or toilets are to be avoided for obvious reasons of moisture and hygiene, but a luxurious locker room with comfortable seating and warmth underfoot could be a definite selling point, particularly in the winter months.
Indoor sports areas
While many sports are traditionally played outside, there are plenty that have been brought indoors, particularly in regions that are prone to wet weather.
Rooms devoted to table tennis, bowls, putting practise and even football look wonderful when kitted out with high-quality, hard-wearing carpet. Not only does it add comfort and luxury to the playing of such sports, it reduces noise levels and protects wooden or ceramic tiled floors from damage too.
Thought golf club carpets were limited to reception areas and restaurants only?
Versatile in style, pattern and application, they really can add a touch of luxury to any area of your resort or club. Give your members a club to feel at home in!