Health
How to attract more patients to my dental clinic?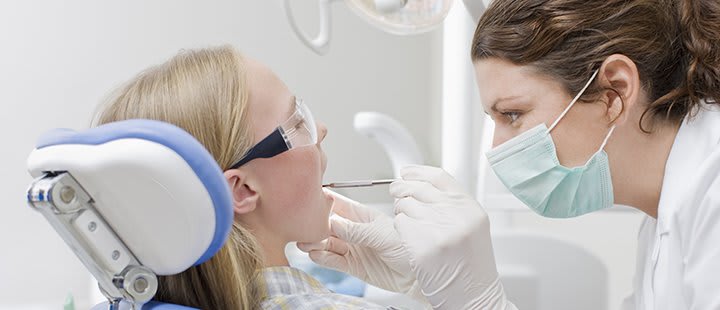 Oral health is one of the essential parameters to judge the overall health of an individual, and its importance cannot be undermined. We have witnessed a surge in the number of dental clinics around us, and it will continue to grow. Dental practitioners must always strive to attract dental patients to keep their clinics up and working.
The cost of operating a dental clinic is relatively high and includes rent if you don't own the property, salaries to assistants and staff, electricity bills, recurring expenses on equipment etc. A dentist needs to keep the flow of patients active; otherwise, he/she may end winding up his/her private practice and will have to work under some other clinic.
If you are a dental practitioner who needs to boost the number of incoming patients, then we will provide you with an essential guide on how to attract more patients to your clinics. You must read our guide very carefully and try to implement the suggestions to get the desired results. Let's have a look.
Get The Exposure
You need to get into the view of the public to attract more patients. One of the best tricks to gain publicity is through the local Newspapers, radio programs, and Television channels. You need to contact these media organizations and convince them to appoint you as an expert who can answer important questions about dental hygiene.
This practice will give you enough exposure to your local public, and you will easily attract dental patients to your clinic. Make sure that you display your expertise and care with utmost excellence while answering the critical questions.
Spread Awareness and Provide Information
A simple advertisement informing people about yourself and the services you provide will not fetch you enough patients. People are not generally aware of good dental practices and the importance of paying regular visits to a dentist.
You can build a website if you don't already have one and spread awareness about the importance of oral health along with providing valuable information.
Create a short blog post about simple oral practices that people can adhere to. These blogs will portray you as someone with authoritative knowledge about the dental profession. Short articles on topics like "the right way of brushing and flossing", "how to keep your gums healthy" are some topics that you can write about. You can share these posts through social media for gaining traffic to your website.
Offer Discounts
One of the effective ways to promote your services is to give active discounts on services like "teeth cleaning" once in a while. You can spread awareness about these discounts through social media and also by distributing pamphlets.
Make sure that more people know about the kind of offers you are going to provide so that you attract dental patients regularly. Discounts are always crowd pullers, some people might be waiting for such discounts to visit a dental clinic, and you would give them the right opportunity.
Improve Online presence
People like to use the internet while looking for any products and services in their neighborhood. A simple Google search will give them the address of the nearest dental clinics. You need to make sure that you are present in the Google rankings to attract dental patients. If you already have website and contact details on Google local business search, then take the help of SEO firms to increase your online visibility and presence.
Get in Touch With Local Companies/Organizations
Local companies or organizations looking for dental services for their employees or members can fetch you a large customer base. Make sure that you provide free promotional check-ups to build a solid rapport with them. Once you get into business with them, then you will never fall short of regular patients.
Attend Seminars
Keep an active track of any medical seminars taking place at local community centers or schools. You must try to attend these seminars to demonstrate your grip on dental sciences. A large audience is key to generate more business, and you would be quite happy with the active response you will get.
The audience, if impressed by your grip on the subject, will naturally get attracted to your clinic and refer it to friends and family. In this manner, you keep on getting a large number of patients at your clinic.
Treat Your Patients Well
Your services to your patients will determine if they will refer others to you. To make people come back to you and bring new patients along, you should give the best diagnosis and treatment to your existing patients. Make sure to keep active communication with your patients through emails and phones, reminding them of appointments and informing about the latest offers and discounts.
 A personal connection with your patients will make them feel that you really care. Treat your customers like your own family, and they will remain loyal to you forever, and you will attract dental patients with ease. So make sure that you take good care of your patients while the treatment is in process.
Friendly Vibe
When it comes to dentistry, it is highly essential that you give off a friendly vibe. Always smile in front of your patients and while speaking at important events so that even those who fear a dental clinic will find themselves at ease. An approachable and friendly personality has always been a great asset in any field, medical, or non-medical.
These were the essential tips that you should always put into practice. Most dental practitioners don't know how to attract more patients, which is the key to long term success. These tips are simple and won't require you to invest many monetary resources while fetching you the desired number of patients. You don't have to be a marketing genius to attract patients; the tricks are embedded in the most common human behavior with just a little more refinement.