Technology
How to Choose The Right Web Design Agency (12 Tips)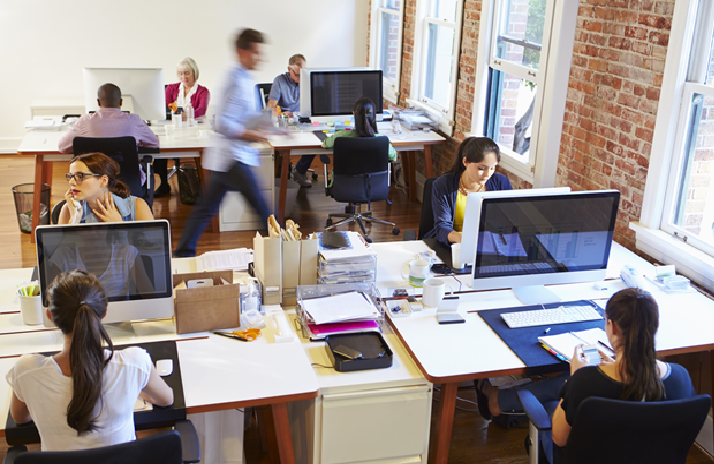 One of the most difficult things about creating a website is finding a web design company you can trust. It can be time consuming figuring out which company fits you best: there are countless web design companies to choose from, each with their own different pricing plans, upsells and design specialties.
It's common practice to look offshore for design services, but filtering through a global pool of web design companies is no small task. Choosing the right web design team requires patience. Your website is your first impression for many of your customers and plays a large role in establishing customer trust. The right design makes your website your single most powerful tool in acquiring sales. Making a rash decision will often result in receiving poor design work that's a waste of time and money.
To help you choose the right web design company we've outlined twelve characteristics that are indicative of a quality company.
1. They Listen To You
You will have an idea for your design that's backed by market research specific to your industry. Well, maybe you do … you might just have a vision that you want to fulfill. You're the expert in your industry so it's important your ideas are respected and put into action rather than become a customization playground for the designer. This requires you to have specific ideas; if you're going for a "see what happens" approach, it's hard to blame the designer for when you don't get exactly what you want.
2. They Provide Suggestions
They should respect your ideas, but not necessarily just copy everything word for word. They are the experts when it comes to design, after all; they should take your ideas and give recommendations that can make them better. What commonly happens is a project will be created twice. Firstly, as the version you wanted, and secondly as a revised version with designer suggestions. The majority of the time, clients wish they let the designer implement their suggestions earlier. The main thing is that quality web designers won't just do exactly what they're told, they'll provide suggestions to help your website perform better.
3. Your CMS or eCommerce Platform Is Kept In Mind
Assuming you're not developing a totally bespoke website, you'll be using a CMS or eCommerce platform: WordPress, Shopify, Magento, Drupal, etc. Each system or platform you use will have different restrictions for customization. A designer should maximize the flexibility that comes with that technology to set you apart from your competitors. Of course, you should only go with a web design company who has experience with the CMS or platform you want to run with.
4. The Company Has A Marketing Team
Marketing knowledge is what makes design meaningful. Even if your website looks great, this doesn't mean it will generation conversions. Web design companies that feature both designers, developers and marketers are recommended.
5. Their Design is Responsive
Modern websites have to be responsive. If they're not, you lose a huge amount of leads and revenue; mobile traffic and conversions increases by an exponential amount every year, and if a web design company doesn't provide responsive design in 2019, don't go with them.
6. Abundant Job Portfolio
The best way to know if they're a reputable design company is by checking their job portfolio. View previous websites they've created and, if possible, take a look at the current version of that site. Here you will ideally see some projects you like and will be similar to what you're looking for, they're a good pick. If not, their designers aren't unskilled, they just might not match the style you're looking for, continue your search.
To go with their projects, they should have plenty of reviews and testimonials to reinforce quality work. Video testimonials are great signs of quality work, as the effort alone shows that clients felt inspired enough to provide this feedback. Most reviews will be written and it's wise to be suspicious of their legitimacy, unfortunately fake reviews are everywhere in eCommerce. This article on identifying fake reviews can give you some guidance in knowing which reviews are genuine.
7. Years of Industry Experience
Creative industries are extremely competitive and are constantly changing. Companies that have proven they're able to keep up with the industry for many years are a good choice. Years of industry experience represents a company's ability to adapt, a healthy flow of clients and a high client retention rate. Longevity also means that they're likely to be here in the future and if you'd like to repeat services, it's easier to go back to a team who's already worked on your website and have established a good relationship with.
8. Experience Across Multiple Industries
Best practice changes for each industry. If 70% of their projects has been designing insurance websites, they might not be well-equipped to make a site for your new line of children's toys. Web design companies that have designed for a range of different industries will have a better understanding of what factors are unique to your industry and therefore help you stand out amongst your competitors.
9. Have They Worked On National or International Projects?
The best web design companies can tackle local, national and international projects. Why is this important? Because they've had experience working across borders, which means they have great cross-cultural communication skills, as well as being exceptionally organised.  It also means they've designed for broader and larger audiences.
10. They Stay Updated With Industry Trends
You don't want your site to look like it was made a decade ago, you don't even want your website to look like it was made two years ago. You want it to be aligned with what "modern design" means right now. Modern design is essentially a sign of trust for new customers. The best design companies will keep up with what's new and know how to implement it. They will keep a balance between what popular design features modern users still want to use and any new features that will boost their user experience.
11. They're Cost-Effective But Not Cheap!
There will be plenty of cheap options out there, and they will be very tempting to go for. However, cheap services often results in end projects that leave a lot to be desired. Your website is your money maker and cheap services will cost you more in the form of re-edits, fixes or complete rebuilds. At the same time, there's no point spending more than you need to. The most popular web design companies are those that mix quality services with cost-effective rates. They will also fully disclose any fees or charges that could affect the end cost of a project and not be vague when asked any questions regarding pricing.
12. Begin Your Search
The guidelines above suit those who are willing to look offshore for the best web design companies. Looking offshore provides a great opportunity for clients to hire the most talented web designers at lesser prices than they'd find locally.
Looking offshore also means you need to be willing to hire web designers who will be working in a different timezone to you. This has its challenges, but it can make design and development coordination more efficient. While you're asleep, offshore web designers are working. However, communication with offshore design companies needs to be very clear and you need to make the most of any mutual uptime to have meetings where you can actually talk, rather than just communicating through chat or email. If looking for expert offshore designers, CodeClouds has attained global success, with offices in the US, India, New Zealand and Australia. This sort of company is ideal if you always want someone to talk to, as their uptime expands across multiple timezones.