Shopping
Is Your E-Liquid Right for You?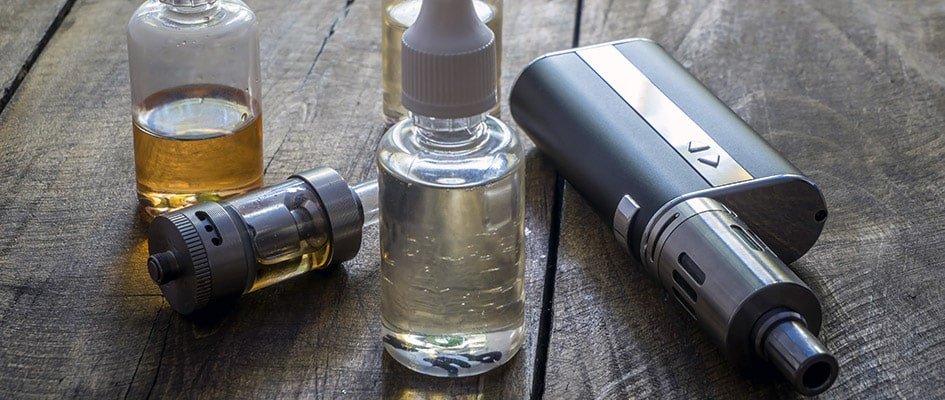 Do you know much about the liquid in your vape device? You may be new to the vaping world, having given up smoking, or maybe you just haven't taken the time to learn much about the contents or properties of e-liquid. Either way, I would like to use this short article to fill you in on the what's, why's and wherefores of the liquid in your vape.
What In My E-Liquid?
Vape juice, e-liquid or vape liquid are all terms for the liquid in vape pens and pods, and there are four main components of e-liquid. There are different types of liquid mixed at higher percentages of some elements which lend themselves to a particular way of vaping – more on that later. The main ingredients are –
Vegetable glycerine – known as VG, is an odourless liquid processed from plant oils such as coconut or soy, used in food and cosmetic products for many years. It has a thicker consistency which lends itself to creating greater clouds of vapour.
Propylene Glycol – referred to as PG, is an organic compound that has been used in medicines and as a food additive for some time. Naturally a thinner liquid than VG, it is an excellent flavour carrier, allowing for a tasty vaping experience.
Food Grade Flavouring is the standard food industry substance used in many foods in your kitchen or larder today.
Nicotine – the nicotine element can be of different strengths and pre-mixed into an e-liquid or added to specialist types of vape liquid produced for vapers to mix their own. The nicotine will be one of two different types, either freebase or nicotine salt, manufactured using other methods.
In vape devices, the liquid, when added to a tank containing a coil, inside the coil is a wicking material that soaks up the liquid; when the coil is heated, the vapour is the end product.
Different Types of Vape Liquid
The standard type of e-liquid used by most vapers and in pre-filled disposable vapes is liquid referred to as 50/50; this is the VG/PG ratio of the e-liquid, it gives a nice smooth even vape with both flavour and decent vapour production.
Some liquids lend themselves to a particular way of vaping and type of vape device used by the vaper; they are –
70/30 E-Liquid – this option is high in the thicker VG component. When combined with a vape device using a sub-ohm coil like a vape pod or mod, it creates more significant vapour clouds.
80/20 E-Liquid – used to describe a vape liquid with a higher PG content, produces a superb flavour and a higher throat hit, which is the sensation of smoking cigarettes. Used in vape pens, it has less vapour but more flavour.
Your Personal Choice
It all depends on what you want from vaping, and there are e-liquids suitable for the different ways to vape; you might be happy and stick with the e-liquid you are already using or now have a good idea of which liquid to change to, either way, I hope this short piece has helped. Happy vaping!