Business
Registered agent service: what works for you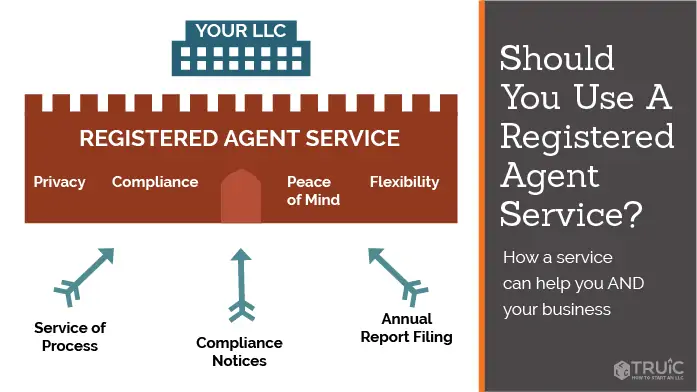 Whether you're just starting out as a small business or looking to expand to other states, you will need a registered agent. You need a registered agent when you're incorporating or forming a new business, like an LLC or a corporation, to do things like receive important notifications from the state on behalf of you.
Different registered agents will suit different people. Here we're going to discuss whether you should be your own registered agent, have an employee do it, or hire a registered agent service.
If you're:
Just starting out
When just starting out, it's likely that your business will be small, and under 10 people. Most businesses in the U.S. smaller than 10 people choose to be their own registered agents. The primary reason for this is the cost of a registsered agent service, which can typically range from $100 to $300. In this case, since the company is not too big there isn't too mchh paperwork to deal with and too many forms to submit, so the price of a registered agent may not be as worth it for you. As well as this, being your own registered agent means you can have more control over things that go on.
Working from home
A lot of small businesses, or web-based businesses often work from home, because there is no need for an office. If you choose to be your own registered agent, because you think it will save you some money, there can be some downsides to this when working from home. Registered agents need to have the address they can be reached at during business hours on a public state record. This means, if you work from home, that your home address will be available for everyone to see. If you are not okay with this, and feel like you may be at risk, hiring a registered agent service solves the problem. Instead of using your address, your registered agent will put down theirs.
Expanding to another state
If your business is doing well, you may be looking to start expanding to other states. You are required to have a registered agent in every state, so hiring a registered agent servie can be a huge help. This means you don't necessarily have to open up shop in the new states, or keep someone in that state permanently to receive things like service of process notices, which can end up saving you more money than you are spending.
If you are going to get a registered agent service for another state too, we recommend using the same service for all the states that you're in. This just makes it easier for you to sort through documents and renew services yearly.
Looking for some peace of mind/more time to work on work
Having a registered agent service means you get peace of mind so that you can focus all of your time, energy and attention onto running your business. Professional services can do so much to put your mind at ease, such as offering personal guidance, in case any problems ever arise, and storing all your documents automatically in a systematic way so you never have to worry when trying to find certain documents. 
On a low budget
If you're looking to invest most of your money into your business, you can go either of two ways: hiring a registered agent service or doing it on your own. Doing it on your own could save you some money, but hiring a registered agent service could save you some time, with which you could make more money. It's all a matter of perspective into what you think will be the best option for you.
TRUiC gives more of an insight into whether you should hire a registered agent service and some great ones if you decide to. Learn more on their site.