Law
The Process of Filing for a Divorce in Knoxville, Tennessee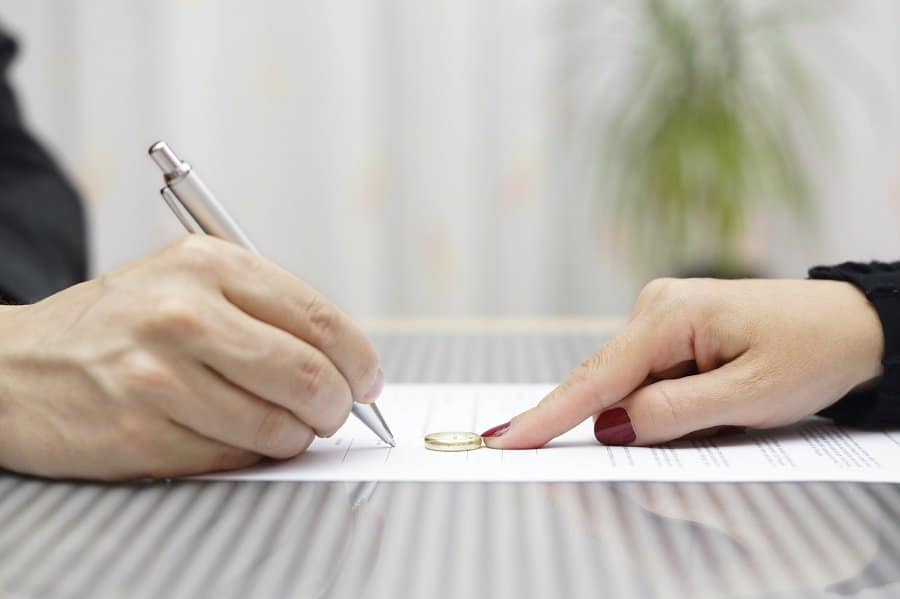 Increasing financial stressors and other reasons are bringing about a rapid increase in the divorce rates. Single people lead 26.9 % of households, and Knoxville clocks 8% of Tennessee's divorce rates. This, coupled with a 26% poverty rate, is adding to the strain on marriages.
A divorce attorney in Knoxville, TN, can be your legal counsel and a pillar of support through the challenging time in your life.
Available Separation Options for Couples
Couples in Knoxville, Tennessee, can end their marriage through an annulment or divorce. You can opt for a legal separation as well.
Annulment: If you can prove your marriage's invalidity, then it is possible to seek an annulment for its ending. Unions established thus, are declared void or null and lets you get ahead with your life. Following are the legal grounds to claim a marriage be annulled:
Underage of one or both spouses
Related spouses
A living wife or husband for a spouse at the time of marriage
Mental incapability of the spouse during the marriage
Marriage through coercing or deceit
Denial of marital rights
Legal separation:
This is where a failed marriage leads to mutually agreeing aspects like child custody, asset division, and alimony without undergoing the divorce process. However, a legal separation does not entitle you to a full divorce. Instead, you can use this option to resolve disputes in a calmer environment.
Legal separation can fetch you additional monetary benefits like continued health insurance and filing tax returns as a married couple. However, it can escalate to absolute divorce should your spouse request for the same.
Divorce: Divorce is a permanent solution to end marriages with the assumption that there is a clear understanding of asset division, child custody, and other issues. Here, the courts issue the final decree that legally and permanently separates the couple.
Steps to Get a Divorce 
The Complaint
You can begin the lawsuit process by filing a complaint. The first person to file for divorce is called the plaintiff. Your complaint must furnish specific statistical information along with a divorce certificate and a state-processed form. The next step is where the Clerk of Court issues a summons, which is served, along with the complaint, to your spouse. A divorce attorney in Knoxville, TN, can mail this lawsuit to an individual or another lawyer. In turn, the receiving lawyer signs a Waiver of Service of Process, thus acknowledging the lawsuit receipt.
Spouse Response
Upon serving the complaint, your spouse may choose to answer or file a countersuit or counter-complaint. A countersuit is similar to the complaint with your spouse requesting the court to rule in his/her favor. An answer, on the other hand, dismisses all the allegations made by the plaintiff. Your divorce attorney in Knoxville, Tennessee, can back your claims and relief requests by furnishing legal reasons.
Discovery
Interrogation: If quick settlement negotiations are not on the horizon, the Knoxville law initiates the next phase of the lawsuit called discovery. It begins with interrogation and request for document submission to your spouse. Other relevant forms must also be produced. Depending on the size of the marital estate, the discovery process can be lengthy, expensive, short, and inexpensive.
Depositions: In this form of discovery, a Knoxville divorce lawyer will interact with your spouse in real-time. It is similar to a courtroom trial with the lawyer asking follow-up questions right away.
Children and Custody
If you are a couple with children, then the law mandates you to attend parenting through divorce classes before granting the divorce. Courts obtain substantial parental information and then deliver judgment on the role of a primary residential parent. It may even appoint an independent and experienced forensic psychologist to conduct a child custody evaluation. This typically applies to allegations of mental illness, drug, and emotional abuse.
In Knoxville, Tennessee, any child over 12 years of age can state his/her preference for the primary residential parent. However, this testimony alone is not considered for determining custody rights. Judges analyze your parenting practices, and signs of violating parenting rules may cause devastating consequences.
Post Divorce Actions
Post-divorce, a divorce attorney in Knoxville, TN, can guide you on the legal obligations expected. They include, but not limited to, changing beneficiaries in retirement benefits and insurance policies, transfer of titles for automobiles, and transfer of property possession as ordered by the court. While a few things like property and debt division may remain unchanged, child support, child custody, and visitation can be modified even after the divorce proceedings are completed.
Divorce is difficult, and there is no avoiding the associated financial, emotional, and legal challenges. The process is hardly easy with sensitive disputes and tough decisions, specifically when children are involved. While Knoxville laws don't force you to be in a traumatic relationship, it does have specific requirements for a smooth flow of proceedings.