Shopping
Types of Clothing Hangers to Invest In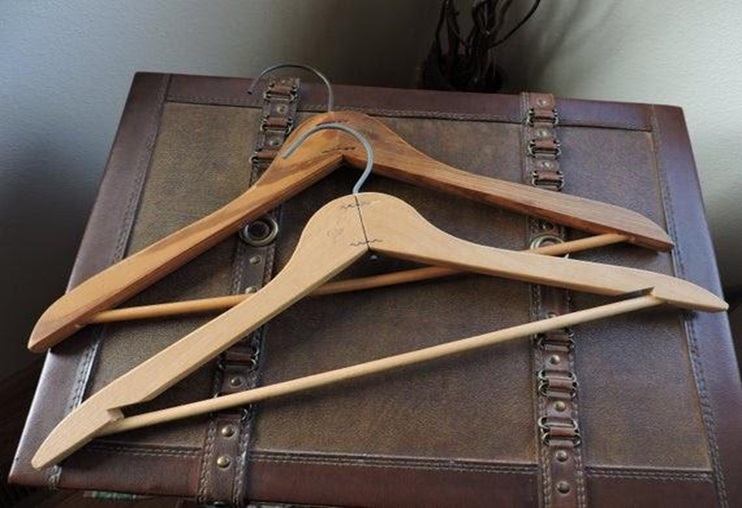 Many of you must be thinking why I am here with you discussing closet hangers? Is it that important? Then let me tell you this is important as you will never want your expensive clothes to get torn or lose its shape. So, to keep your clothes perfect, you need to ensure that they are correctly hung on an ideal closet hanger.
How to choose a perfect closet hanger?
a). Type of Clothing
Every hanger is made for hanging different types of clothing; some are made to hang delicate accessories, whereas some are for heavier clothes such as coats and jackets.
b). Shape
It's the most critical factor that will let you hang all different clothing easily on hangers made to support them.
c). Weight
The weight of the clothing items should be proportional to the weight of hangers; that's why cheap wooden hangers should be used for heavy clothing.
d). Size
For a perfect hanger, you should make sure it's compatible with the type of clothes you want to hang. You should go for non-slip hangers as they can hold the cloth of any material.
Types of Closet Hangers
1.  Non-Slip Hangers
These types of hangers help hang any type of clothes. You can use this in your closet to hang silky blouses, dresses, sweaters, and also shirts which have wide necks. These non-slip hangers are skinny in design and are made up of non-slip materials which help in holding many of the fabrics in your closet. The non-slip hangers will help you in saving a lot of space in your closet, and you can even modify them by adding some clips, changing them to a skirt clip hanger to hang your skirts, shorts, etc.
2. Padded Hangers
These hangers have fabric stuffed around the shoulder area, which provides a wider area to hang your clothes. These closet hangers work best for knitted shirts, silk clothes, or your linen shirts. The padded hangers will help distribute the weight of the garment all along the wider surface area of it, which keeps the clothes wrinkle-free, saves it from excessive stretching, and keeps the shape intact.
3. Wooden Hangers
They are made to make you hang your heavy clothing safely. The wooden hangers are durable, strong, and sturdy, which will help you in storing your heaviest jackets and coats with ease. Moreover, they won't break and bend with weight or overtime. The wooden hanger has an additional feature of the crossbar which helps you in storing your shirts with pants. They are available in two types: One is expensive, and the other is a cheap wooden hanger serving the same purpose.
4. Traditional Wire Hanger
They won't add any style quotient in your closet, but they will serve the purpose for you in hanging your t-shirts or shirts with a round neck. You can also opt for a specially designed swing bar 4-tier metal hanger which will help you in hanging pants and these closet hangers are cheap.
5. Plastic Hangers
These are inexpensive and multipurpose hangers but are not so durable; still, you can use them to hang all kinds of lightweight clothes. These plastic hangers come with a notch across the top of the angle which will help you hang strappy shirts, dresses.
6. Skirt Clip Hangers
These are regular closet hangers with great design and shape having anchored chrome, swivel hooks, hang bards, and padded metal clips which make them a perfect skirt clip hanger or a pant hanger helping you keep them intact properly.
7. Accessories Hanger
When you want to store your scarves, belts, and ties that you can't hang on regular hangers to serve the purpose, you can use these specially designed hangers fitting your closet.
a). Hanging velvet-lined organizer-
These hangers come with a soft fabric snuggled around it helping you to prevent snags which can tear your prized possession (the thin ties) and these closet hangers also avoid their being slip-on.
b). Belt Swivel Hanger-
These closet hangers offer you with many arms so that you can store multiple belts if you have a huge collection of belts. The swivel hangers come with 18 arms ideal for hanging belts or even scarves.
c). Loop Scarf Hanger-
These hangers have loops that make it easier for you to hang all your scarves in one place without being tangled or lost in your closet.
I hope this blog is informative enough to help you choose the ideal closet hangers for you.