Business
What Is B2B or 'Business to Business'?
If you read business articles online, chances are you have come across the term B2B. The term B2B is an acronym for 'business to business', referring to any firm that specializes in selling products or services to other companies instead of end consumers.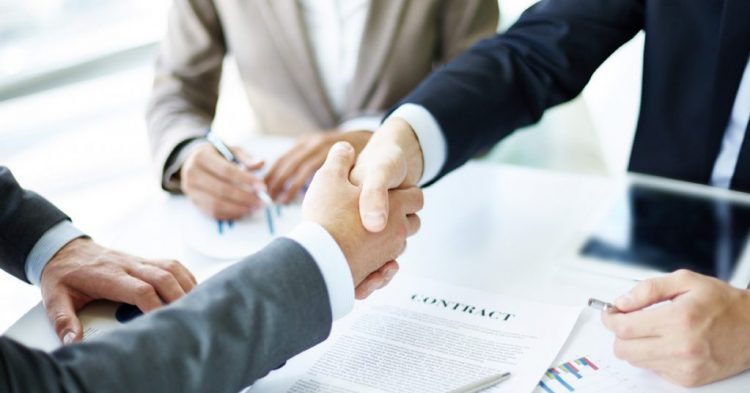 What are B2B Companies?
As mentioned above, these are firms that provide products or services to other companies that they need in order to run optimally. Examples of these businesses are office cleaning and janitorial services, industrial suppliers and payroll processors, just to mention a few. This is in contrast to B2C 'business to consumer' models which cater to the needs of individual customers and C2B 'consumer to business', where the end-user provides their services or sells products to a company.
Business to business enterprises have a completely different target market. They provide raw materials, finished parts, consultation or services that other firms require in order to operate optimally, make a profit and grow.
B2B Companies Examples
You will come across businesses that serve other businesses in every niche, be it manufacturing or retail. Wherever there's business, you won't lack a number of advisory companies and B2B suppliers. Every business to consumer company needs certain products and services, and this creates a demand for business to business activity.
A good example of a conventional business to business market is in vehicle manufacturing. We all know the Mercedes, BMW, Volkswagens, but in every car or truck model these companies produce, are numerous products from other companies. These include batteries, tires, hoses and electronics that are vital to the proper functioning of the end product. Most companies can't produce the parts in-house and also need them to be of high quality. This is why B2B models exist. The smartphone industry is another where B2B operation is at its heart. Your iPhone may be from apple, but some parts like the screen, battery, etc. are often outsourced from other companies.
Real-world business to business operation might common that you think. Dropbox, a cloud-based storage company, for example, serves both individuals and companies. General electric makes a lot of consumer products, but it ideally makes parts for other companies. ADP, a financial and payroll services provider also caters to businesses.
Another example is would be commercial janitorial and cleaning companies. These companies provide janitorial services for office buildings, professional firms, restaurant, retail stores, etc. Companies contract this kind of service in order to keep their office space looking clean and organized, something they would otherwise be unable to do, given the nature of their operations.
Tips for Developing a B2B Company Marketing Plan
Branding and marketing B2B products and services calls for a different approach as you are not dealing with the end consumer. Your strategy will involve speaking directly to people in charge of the target company's decision-making process. It calls for understanding the firm's business process and then creating a specific strategy tailored to turn the target market into customers.
Developing a b2b marketing campaign calls for careful planning. It relies on the account management and sales function team to establish as well as strengthen customer-client relationships. The campaign should include having a presence in trade conferences and conventions, advertising in trade journals and digital marketing which entails email outreach, SEO and social media presence.
These tactics might seem similar to those of business to consumer firms, but the branding and messaging are usually different. Instead of focusing on the consumer's need for something new, convenient or fun, B2B firms are faced with the hurdle of convincing enterprise decision-makers that what they have to offer will yield an ROI. For some firms like digital marketing companies that focus on social media management and content creation, this can be hard to sell as the work does not give instant results. The marketing campaign for such, therefore, involves educating the target market and this is where an excellent sales team comes into the picture.
As with every business model, it all boils down to profitability
The secret to business to business marketing entails showing value to a company's bottom line. If your product or service streamlines their operations, then focus on the efficiencies they could gain. If your job is to increase web traffic or conversion rates, then don't forget to stress the potential for added revenue. The only way to land a contract in a B2B model is by showing that your products or services will enhance the other company's bottom line.